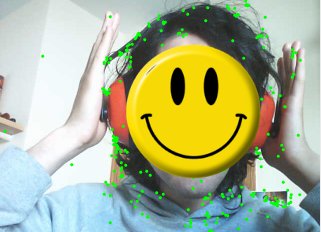 How to get Logitech Communicate STX working with Intrepid Ibex 8.10 and OpenCV

I needed to get my Logitech Quickcam webcam working within Ubuntu 8.10. A new problem came into play when I realised that the new Ubuntu 8.10 it´s a bit far from perfection in this area.

The problem with webcams and Intrepid right now (9-Marz-2009) is that Intrepid comes with a new version of libv4l and the applications haven´t migrate their
code yet. You can see a better description on the bug here.

https://bugs.launchpad.net/ubuntu/+source/libv4l/+bug/260918

So each application using these library should take care to change their calls to the new version.
Some of the applications under Ubuntu Intrepid could work using these hack:

LD_PRELOAD=/usr/lib/libv4l/v4l1compat.so name_of_the_application

Others just don´t work because their haven´t been migrated yet.
One of those is OpenCV, a computer vision software.

To make it work you should do this trick:

1. Download a version of OpenCV that solves this issue - http://github.com/nzjrs/opencv/tree/master
2. Install it by:
./configure
sudo make
sudo make install


Your are pretty finish with the installation, for compiling an example you have to do it like this:

gcc example.c -o example -I /usr/local/include/opencv/ -L /usr/local/lib/ -lcv -lhighgui

and to execute it you should do:

LD_PRELOAD=/usr/lib/libv4l/v4l1compat.so example

Hope this could help someone, I spent 2 days trying to solve it.
Any comment about how to make OpenCV work with Processing will be wellcome